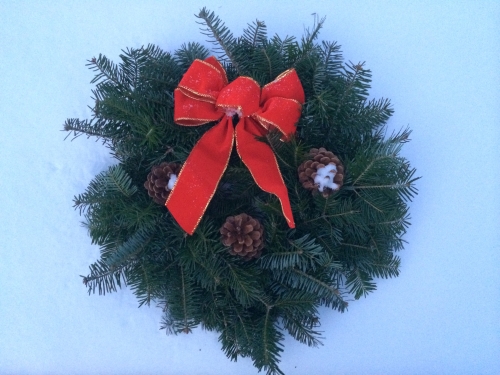 We are thankful for the tremendous response to our Christmas wreath campaign in 2021!
A special thanks to all that participated in making and placing the wreaths!

Christmas wreaths will be available for Christmas 2022.
We will accept orders starting December 1 and accept orders until December 19.
The price is the same as last year - $37 which includes placement.
Thank you, Merry Christmas and Happy New Year!